Self-Defense, Competition, or Personal Fitness... Our Adult Martial Arts Classes Have You Covered
Is your exercise routine stale? Are you looking to build proven, effective self-defense skills? Are you looking to engage with a dynamic total-body workout that will get you real results in a supportive and fun setting?
Welcome to RCJ Machado Jiu-Jitsu - Shreveport.
Whether your goal is to build muscle, shed a few unwanted pounds, prepare for competition, or you just think learning Brazilian Jiu-Jitsu sounds like a good time, you're welcome to join in on our Adult Martial Arts classes. Our professionally certified instructors will fast-track you to achieving your goals, and we'll be there to support you every step of the way.
Come find out why we're Shreveport's preferred Martial Arts studio, or simply fill out the short form on your screen to learn more.

What Can You Expect From Our Adult Martial Arts Classes?
Brazilian Jiu-Jitsu is a ground-based discipline which focuses on using your opponent's weight and momentum against them. Using BJJ techniques, you can overcome a larger, stronger opponent with a combination of choke holds and joint locks. At RCJ Machado Jiu-Jitsu - Shreveport, we're focused on teaching sound fundamentals and solid technique. When you train with us, you train in a supportive and ego-free environment where you can be yourself as you master effective submission strategies and lightning-fast takedowns.
No matter your prior skill level or experience, we're focused on helping you succeed. When you work with our amazing instructors, you'll get a lot out of the bargain:
Incredible self-defense skills via takedowns and grappling techniques
Improved muscle tone and definition
Enhanced cardiovascular health and endurance
Burn tons of calories and get a fun, dynamic workout
Start Feeling Better Than Ever
The benefits of our Adult Martial Arts classes aren't purely physical. Practicing BJJ will provide you with a sense of focus, discipline, and control. You'll gain self-confidence and feel better in your own skin. Not only will you feel better—you'll see the impacts in your work life, your personal life, and in your relationships. Experience why the Martial Arts have persisted for thousands of years, not just as fighting styles but also as ways of life. You don't have to travel across the world... we've got you covered right here in Shreveport.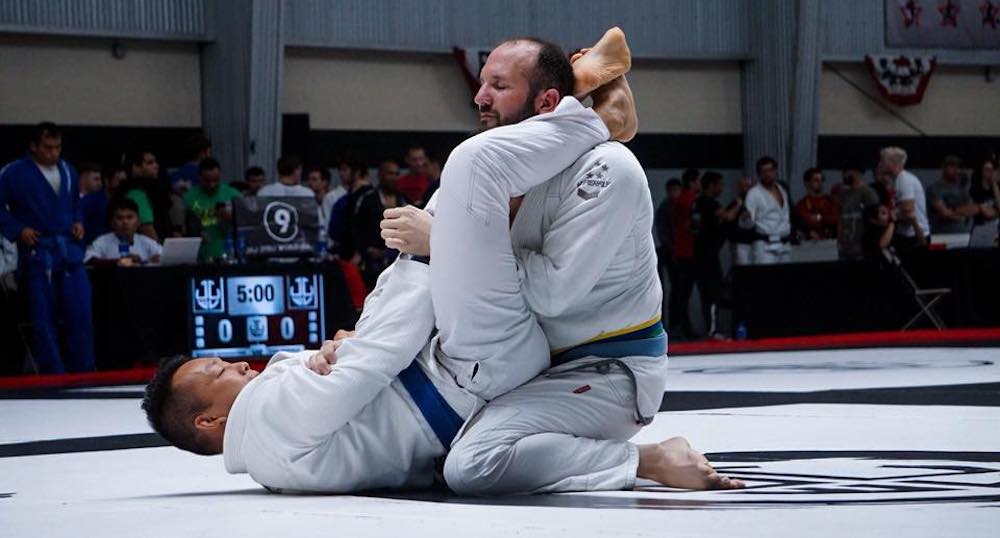 Discover the mental clarity and self-esteem that comes with practicing Brazilian Jiu Jitsu. Our instructors will help you be the best version of yourself you can possibly be. With our program, you'll:
Become more self-confident
Feel more focused and disciplined
Synchronize your mind and body
Be empowered in your everyday life
Come See Us At RCJ Machado Jiu-Jitsu - Shreveport!
Our training is the best in town, so why not discover what our Adult Martial Arts classes can do for you? With the support of our world-class instructors, the proven value of the RCJ Machado system, and a little elbow grease, you'll be a champion in no time. Become a part of a community of warriors right here in Shreveport.
Just fill out the short form on your screen for more info!