Rediscover Your Fitness And Build Iron Discipline With TaeKwonDo Classes
Do you need a way to relieve stress, build muscle, lose weight, or are you just looking for an exciting way to swap up your workout routine?
TaeKwonDo classes may be the perfect way for you to jump-start your fitness and feel better in your own skin. The benefits are way more than just the physical, although we guarantee you'll slim down and get in shape fast. At RCJ Machado Jiu-Jitsu - Shreveport, we'll also teach you how to stay focused and calm in hectic situations and acquire real-world defense skills. No matter your age, background, or prior experience, we're happy to have you!
Just fill out the short form on your screen to get started.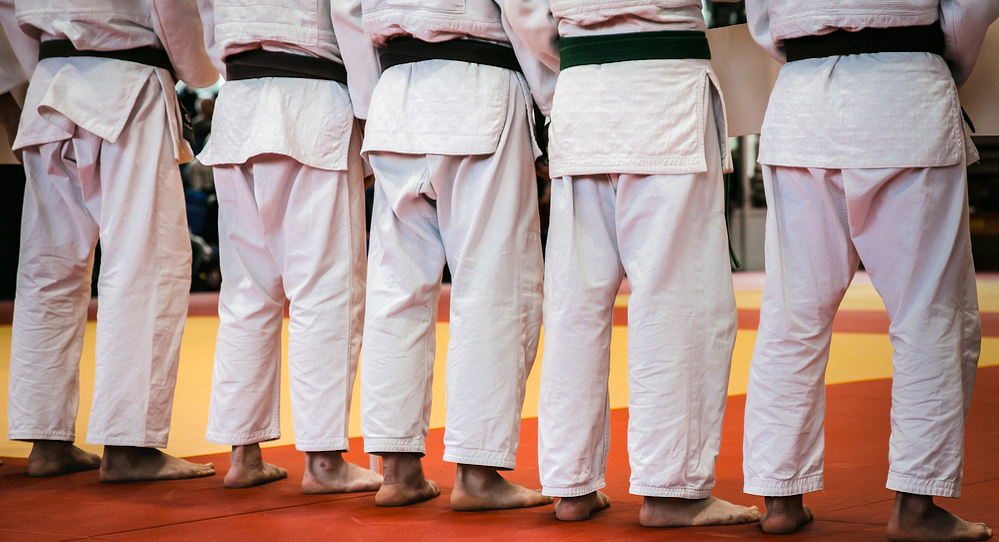 Develop A New You With TaeKwonDo Classes
Our program is about so much more than raw physical prowess. It's about developing a strong set of core values like respect, discipline, and integrity. After just a few lessons, you'll feel the boundless inner strength that we know is inside you. Here at RCJ Machado Jiu-Jitsu - Shreveport, we want to help you cultivate the confidence you need to take on any challenge!
Our students receive the best TaeKwonDo training Shreveport has to offer from world-class coaches. Everyone in our programs receives individual attention in a supportive, ego-free environment, setting personal goals and learning to defend themselves in the event of an emergency. Are you ready for a change? Discover how TaeKwonDo can help you become a better version of yourself! From day one, we'll help you:
Acquire a stronger sense of self-confidence
Be more focused and disciplined in your everyday life
Find oneness of mind and body
Be more appreciative and aware of everything around you
Your Body Will Thank You For It
Not only are TaeKwonDo classes good for the spirit, but with the dynamic total-body workouts that the Martial Arts offer, you'll torch calories and slim down in no time flat. You'll put yourself on the path to a stronger, more confident you as you build lean muscle and develop unprecedented strength and stamina. Whether you're a beginner or a veteran, our hands-on coaching at RCJ Machado Jiu-Jitsu - Shreveport will challenge you to meet and exceed your goals every time you come in.
From the very first lesson, you'll experience:
Weight loss with real, fast results
Increased flexibility and balance
More strength and endurance
Knowledge of practical self-defense skills
Come Check Us Out In Shreveport!
Discover how TaeKwonDo classes can help you rekindle your passion for fitness. No matter your age, background, or experience level, our amazing instructors will help get you in the best shape of your life and feeling stronger, faster, and more confident than ever before!
Just fill out the short form on your screen for more info!